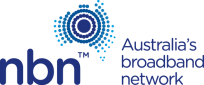 MILCOM offers training courses that meet the nbnTM enAble HSE accreditation and technical skill accreditation requirements.
What is enAbleTM NBN Card? ?
enAbleTM is an accreditation portal for all workers involved in construction, activation, operation or maintenance on the nbnTM network. enAbleTM stores worker skills and competencies, hosts online training materials, and provides up-to-date information about system accreditation.
How do I become accredited?
Workers need to follow the steps below in order to become accredited.
For more information please visit enAble Website
How can I achieve technical skill accreditations?
MILCOM is nbn approved training provider and offers range of training courses for the different tasks e.g. Copper linesworker, Copper Jointer, HFC technician. Please visit MILCOM website or talk to one of the Milcom representative for more information 1300 369 320
Why Study With Milcom?
As Australia's leading provider of telecommunications study programs, MILCOM has earned a reputation for providing its students with the knowledge and qualifications required to become a highly sought after member of the nation's telecommunications industry.
Australia is constantly upgrading its technology, something that can be seen through the installation of fibre-optic internet solutions. There has never been a more promising and rewarding time to become a member of this industry, with Australians seeking hi-tech technological solutions for things like internet and phone communications. With a MILCOM qualification, you will be able to take on a huge number of roles regarding the installation, maintenance and repair of these high-grade technologies, something companies nation-wide are seeking.
We value your time and capabilities here at MILCOM, and therefore seek to provide training programs that fully equip you with the skills required to navigate Australia's ever-upgrading telecommunications/internet industries. Here, you will learn from skilled, experienced teachers who have your competencies close at heart, and we will help you become a highly successful industry member.
Want to Learn More from Our Team?
The MILCOM team is always on-hand to provide current and prospective students with all the information they require to become join our outstanding training courses. We understand that you might have a question or two regarding our programs, and therefore we are always happy to provide you with the information you need to make a discerning decision regarding enrolling in our programs.
Simply fill out an enquiry form via our contact page or call us on 1300 369 320 and we will provide you with all the information you need regarding your future enrolment at MILCOM.