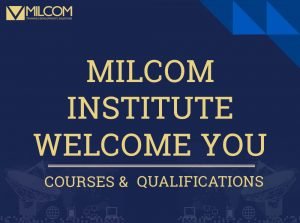 We are glad you are considering to choose MILCOM as your trusted training provider. Our team is dedicated to provide you with the best possible value in your learning journey with us. As a Registered Training Organisation (RTO No.6859 ). MILCOM is registered with the Australian Quality Skills Authority (ASQA). We adhere to strict quality standards in our administration, training and assessment services to you. As part of that quality commitment, we share the following pre-enrolment information with you. It tells you what you can expect from MILCOM Institute when enrolling and studying with us, and it outlines what we expect from you as the learner or employer of a learner.The information contained in this website may be updated from time to time without specific notice so it is important for you to refer to this site for the most up-to-date information and conditions that apply.Our friendly course advisers are happy to help. If you have any questions regarding this information, please call MILCOM's course advisors toll-free on 1300 369 320, or use the chat function on this page, or send an email with your question to [email protected]. We are happy to help.
Government funding, fee subsidies and employer incentives
MILCOM is an approved provider for a number of government funding programs, providing you with options to subsidise your training investment with us. Specific eligibility criteria apply and differ between courses, states, and funding programs. Call us to find out whether you are eligible.