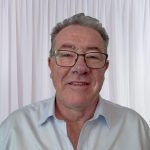 Rick Furnell
Started working in telecom in 1979, worked for Telstra as a Linesman, Technician, Senior Technical officer, working on Faults, installations and network cabling. He joined Telstra regulatory and wrote the original S008 and S009, then transferred to ACMA where he was seconded to TITAB for a year to establish the current telecommunications training regime. He also was the ACMA representative on the working group for S008 & S009.
He has been training since 1991 part time while working in the telecommunication industry. He has worked for TAFE, NECA, NBN, Vision Stream and Service Stream. He is currently training for Milcom for last 7 years and Provides telecommunications services, consultancy and training to the telecommunications industry in general.
He is qualified in MBA, Certificate of Technology (Electronics), Certificate III in Telecom. He is a Registered TITAB Assessor and is a registered cabler with Optical, Coax, Structured endorsements.